Word of Life
We were not influential in Mike's music tastes at all. But the 900+ songs he left behind on his iPod music collection came to lead us through a journey of grief and grace. The first song that Mike at 17 asked me to listen to on his MP3 player was the Kutless song Take Me In . I really liked their addition of the solo guitar playing that Mike probably also liked.  However, in hind sight, it's an incredibly power song for a  17-year-old about to meet his Maker in less than a year. With our lives opened to the power of Father God's Holy Spirit through His worship leaders who have literally created millions of songs about the Creator God through gospel music, we're convinced now that more can be done.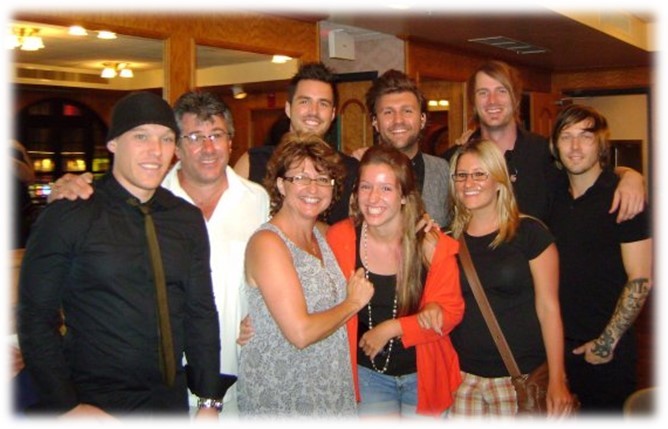 Our Objectives
This Words of Life stream was the original desire for MKT: created for helping financially those like Mike with a desire to go to worship training colleges to study music for the purpose of leading praise of the Creator God whether singing, song writing, or learning to play an instrument.
Our Partnership
The Michael G Knight Trust has been created by a small family who needs your partnership through regular giving using the monthly giving program. All of Mike's original 'seed money' is now gone since our 3-day event Mysterious. So we are looking for a continual injection of interest to keep this stream running. 
What can you do?
Publicity would be so appreciated. The more people who can support the MKT Words of Life stream, the more lives will be blessed through the Good News message in song. So please, share this website and information on the Trust with your family, friends, churches, work colleagues and anyone else!
Get your copy of one of our books, Breadcrumbs in the Storm; Mysterious? – Expect the Unexpected; and our new book THIRST about the world's swiftly depleting freshwater reserves.
If you have any further questions or require any further information, please contact us at mkt.michaelknighttrust@gmail.com
Prayer
You can powerfully support this Trust by praying for:
The success of THIRST and its storyline used in various forms; and the new Water for Life focus stream using from the profits generated.
Sponsors who are willing to financially support MKT.
MKT connecting with those whom God would like to bless.
The Glory of God to shine through everything we do.
Each person who hears about MKT will come one step closer to God.